Campbell's Cupcakes for Cupcake Towers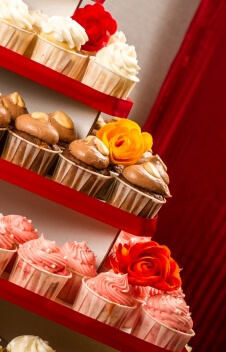 For years our cupcakes for Cupcake Towers have been a staple for weddings and events in the Cleveland area. Our award winning cupcakes have been a delicious, elegant way to conveniently serve individual portions to guests in a variety of settings. Whether you're looking for the perfect snack at a bridal shower, baby shower, or need large amounts of these delicious cake desserts to create Cupcake Towers for your corporate event or wedding, our delicious cupcakes are the perfect option for your needs!
Our delicious cupcakes are made to order in any quantity; let us know your needs today to help you put together the perfect Cupcake Tower for your next special occasion!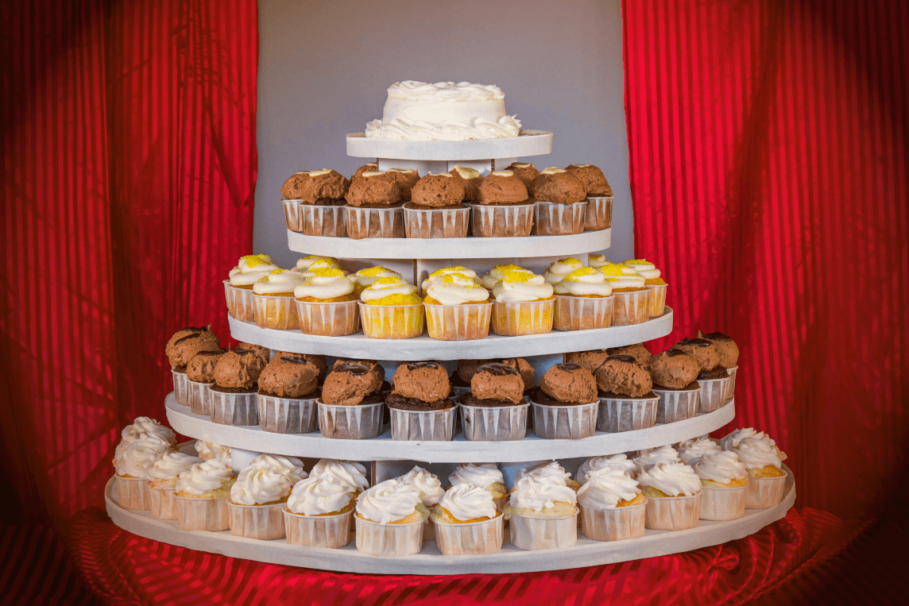 NEW: "Baby Cake" Cake Toppers!
We're happy to introduced a new addition to our Cupcake Towers: "Baby Cake" Cake Toppers! These 6″ in-diameter, double-layered cakes are now available to order in our each of our menu-flavors of cupcakes, so you have the option of topping your Cupcake Tower with one of these delicious, decorative cakes! While we do not do any custom flavors or custom decorating, this option is perfect for fans of our classic cupcake flavors and want a cake topper for their tower!
Check out these great Cupcake Tower displays from some of our satisfied customers!

---
Want more information on how to order Cupcakes for Cupcake Towers? Let us know!
[gravityform id="7″ title="false" description="false"]