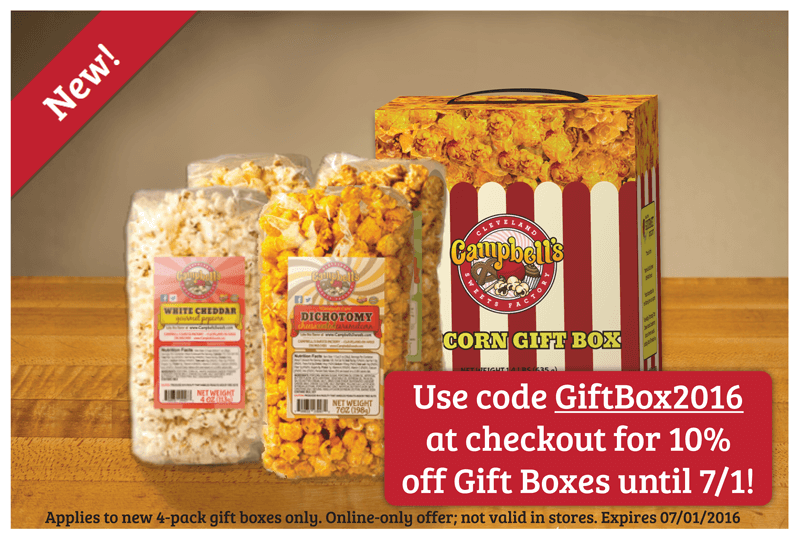 4-Pack Gift Boxes are now online!
We're excited to finally be able to offer our 4-Pack Gift boxes to our online shoppers! We have a whole new "Gifts" category on our shop (which will be the home to many new products in the future), and as the featured-product, we've released (3) different box arrangements for our popular Gift Boxes: Classic, Sweet, and Savory! The candy-striped, classic design of our gift box is a decorative, fun way to send our delicious gourmet popcorn bags!
As a kick-off for the release, we're offering 10% off the boxes now until July 1st, 2016! Just use the promo code GiftBox2016 at checkout!
Enjoy!