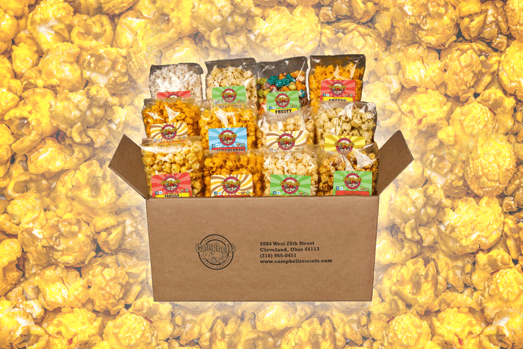 Fundraising Sample Boxes!
Now you can enhance your BULK FUNDRAISER even more with our new sampling options! Sampling can go a long way for increasing your fundraising sales, giving your customers the opportunity to "try before they buy"! Purchase these 12-Pack Sample Boxes at full-price that include all 12 of our Bulk Fundraiser Flavors, and get a quantity-based refund when you place your BULK FUNDRAISER order with us! These boxes are available both in our stores and our online shop, so you have plenty of options for re-filling on samples if needed!
More information is available on quantity-based discounted refunds; just check out our Fundraising Page for more details!